Surgery Practice Redefined
A lot is riding on each surgery in the medical field. The slightest mistake could mean an angry patient and a potential lawsuit, which is why precision and patience are so imperative in this profession. What's more, trainees are not allowed to operate on a patient until they undergo an extensive training program. And that's exactly what we're here to help you with. Learn to polish your skills to the point that you're a professional before you have even operated on your first patient! How can we help you achieve that? We provide you something to operate on without giving you someone to operate on. Our suture practice kit includes a pad that is designed to replicate the anatomical structure of human tissue, with 3 layers - skin, fat and muscle - to provide the best human tissue simulation possible.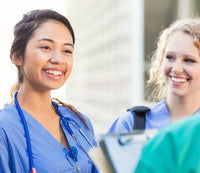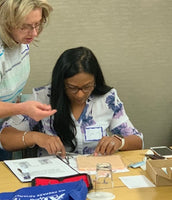 Industry-Leading Suture Kits
Here at ARTAGIA MED, we have been through all the hurdles that medical students go through, being doctors ourselves. We understand how frustrating it is to work with low-quality equipment, and how constraining it feels to be working on an artificial pad knowing that real tissue is quite different. So instead of letting medical students go headfirst into the field without having any actual experience, we decided to find a way to help future surgeons prepare by providing them with an experience as close to the real deal as possible. And after many trials, experiments and feedback, we are proud to present you with our state-of-the-art suture kits. Our kits are designed specifically with a vision for modern medicine and quintessential surgical practice.
Practice Makes Perfect
ARTAGIA MED is one of the pioneers of cutting edge academic equipment for medical students, recognizing the weight of medical academic endeavors and the importance of precision in all things. After all, doctors have to strive for a hundred percent defect-free service. Any less than that would translate into lost lives and bad press. A 98 percent performance standard may sound good, but using this standard, the U.S. Postal Service would lose or misdirect 560,000 pieces of mail each hour. Similarly, U.S. pharmacists would incorrectly fill more than 1.4 million prescriptions each week. It becomes amply clear that doctors have no room for mistakes and certainly no appetite for discontented patients. This is why no expense is spared in the production of our kits - so you can start saving lives as soon and as effectively as possible.
We believe the cycle of innovation never stops. ARTAGIA MED is always evolving, launching new products and improving old ones. Be sure to check back regularly in order to grab the latest advancements in medical equipment as soon as they come out. A major source of our research data comes from analyzing the feedback we receive from our valued customers. Have an idea on how we could improve? Don't hesitate to tell us! Let us learn together and grow together.